COGUK is helping Allied Health Professionals to make a difference in their roles through leadership speaker skills. COGUK Leadership Speaker Skills training is also a valuable team-building exercise, allowing AHP teams to function better as a team both through doing the training together, and through becoming better communicators as a result of COGUK training.
Recently COGUK have been working with Health Education England South West. The Somerset AHP faculty chose to use the 5-part module training provided by COGUK to improve their LSS but also as a team-building exercise in the coached sections
Why not complete our AHP Key Speaking Skills Survey and help us to continue identifying the Key Speaking Skills that AHPs need to make a difference. Or book a free Training Needs Review using the link below to see how COGUK training can help your department or organisation.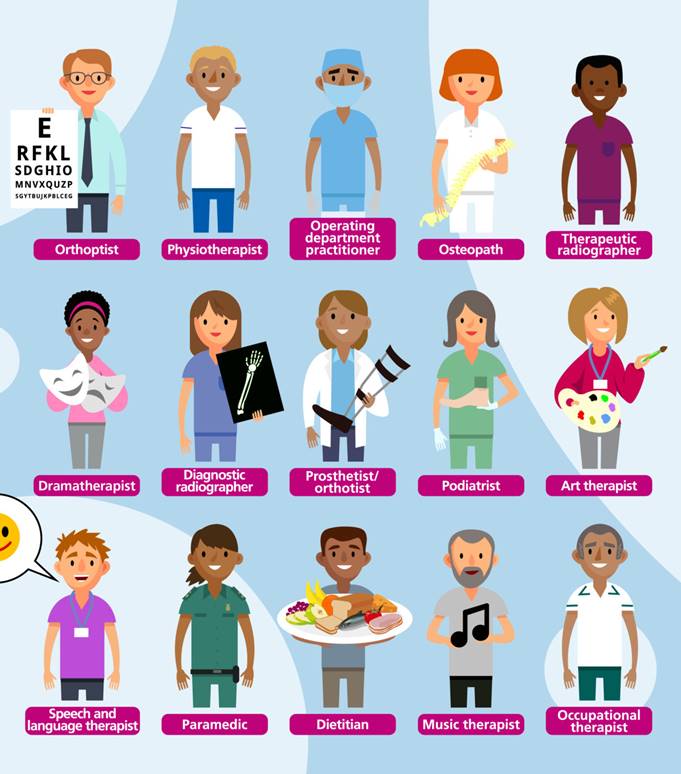 Case Study: 2022 Training for HEE SW AHPs
In spring 2022 HEE SW and COGUK created a bespoke training programme for AHP teams across the South West region.
In this podcast, trainer Robin Lansman and Carrie Biddle, HEE SW AHP lead, discuss the training and its positive effects on the AHP teams.
Would a Training Needs Review be useful to your organisation, as a helpful first step to see what's needed to help everyone make more of a difference?
We have various options available to make the process affordable, flexible, and most importantly effective.